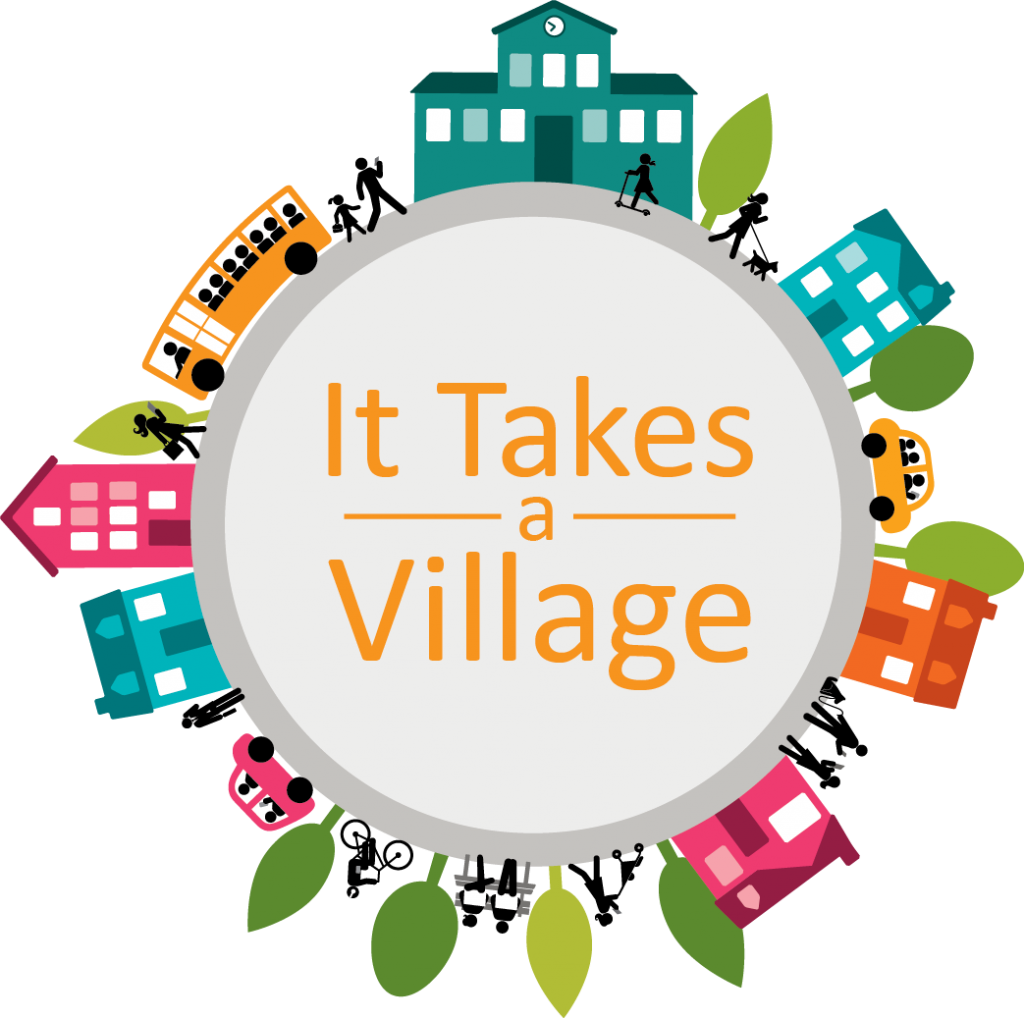 Now more than ever, it will "Take a Village" to Educate our Children. It will take us ALL working "HAND-in-HAND, Together to ensure EVERYONE is safe, healthy-physically, mentally, emotionally and socially. So let us all share what we know works. There are many strategies and tools that do work-time to show we CARE, to SHARE what works, and DARE to make a difference that will ensure a better future for ALL.
Let's begin by working to promote the Social-Emotional well-being of our youth and educators. Who are Parents, Grandparents, Guardians now too! Research shows and we have seen that emotions drive cognitive development. (Example of the wealth of research: The Aspen Institute, National Commission on Social-Emotional & Academic Development, 2017.) We also know that schools that have implemented Whole School, Whole Child SEL and trauma informed teaching strategies, build students who are resilient and able to continue to learn. I know first-hand that SEL and trauma informed school cultures work. Having a whole school staff trained and working with kids thanks to the commitment of the PTA and support of the community for 2 years, we were able to come back after the Woolsey Fires and 30 days of missed instruction. The evidence, we still beat our state testing scores better than ever. Placing a diverse population which included over 20% in each special education, ELL and low SES students, yet scored 159 out of 5900 schools in the state of California. It works, it makes a difference and we can still make that the focus.
TEACHERS/EDUCATORS: Since we know that RELATIONSHIPS and CONNECTION before CORRECTION are key elements in SEL and trauma informed classrooms make that your priority when planning "how to" continue our education of our youth. Let us keep using this valuable piece of information while providing students education online and in the homes. Also given that we are asking parents to take on a new role-one of teacher, let us remember the importance of developing relationships and staying connected with parents too! Now more than ever the teacher-parent partnership will make the difference. Teachers /educators, please be specific when sharing your curriculum and patient.
PARENTS/GUARDIANS: You may be feeling somewhat uncomfortable and nervous regarding educating your child now that the schools are closed. BUT remember, YOU are and always have been your child's FIRST and most important teacher. That has always been and will never change. Children will model what you do, not what you say. Now more than ever the most important task as Parent-Teacher is for YOU to take care of yourself so that you have the energy and emotional health to be that number one teacher 24/7. YOU can do it! As you plan your day, leave time in it for you to do something that provides stress release. Also remember nobody expects you to be perfect. Communicate with your children. Everyone needs to share their feeling in healthy ways to keep the relationships and connections positive. (Activities coming). Now is the time to enjoy your kids…they grow up fast, and this is an opportunity you won't have again.
PRINCIPALS: You too have an extremely important job as we all pull together. Unfortunately people often do not see the stress and pressures placed upon you. Right now more than ever YOUR staff needs you to make sure they are not asked to do unnecessary paperwork, or handle activities that have no real purpose at this time. They need you to support them by making sure their time is strictly about kids. They also need your patience, understanding and support as teachers struggle to implement new technology and stay safe and healthy. Most importantly, they need your connection and relationship to continue to be there and stronger than ever.
DISTRICT ADMINISTRATORS: Principals NEED you so they can do the job of caring for students, staff, parents and their communities. They also need you to give them time to take care of their well-being. . This is a extremely important time for Principals to have the support of ALL District Office personnel. As you are already aware, for unnecessary paperwork that can be done by others or eliminated, instead, remember that Principals are on the front-lines and need someone to reach out and connect with them. It is time for ALL Administrators to take care of each other so that TOGETHER the best interests of students will be the goal. So find time to connect, let people speak, laugh, share and listen.
Educators, YOU are extremely important to the well-being of the future. You are heros as you keep the Social, Emotional, Mental, and Physical' well-being your priority by working in Collaboration with Families and the Community.