Co-Teaching = Student Success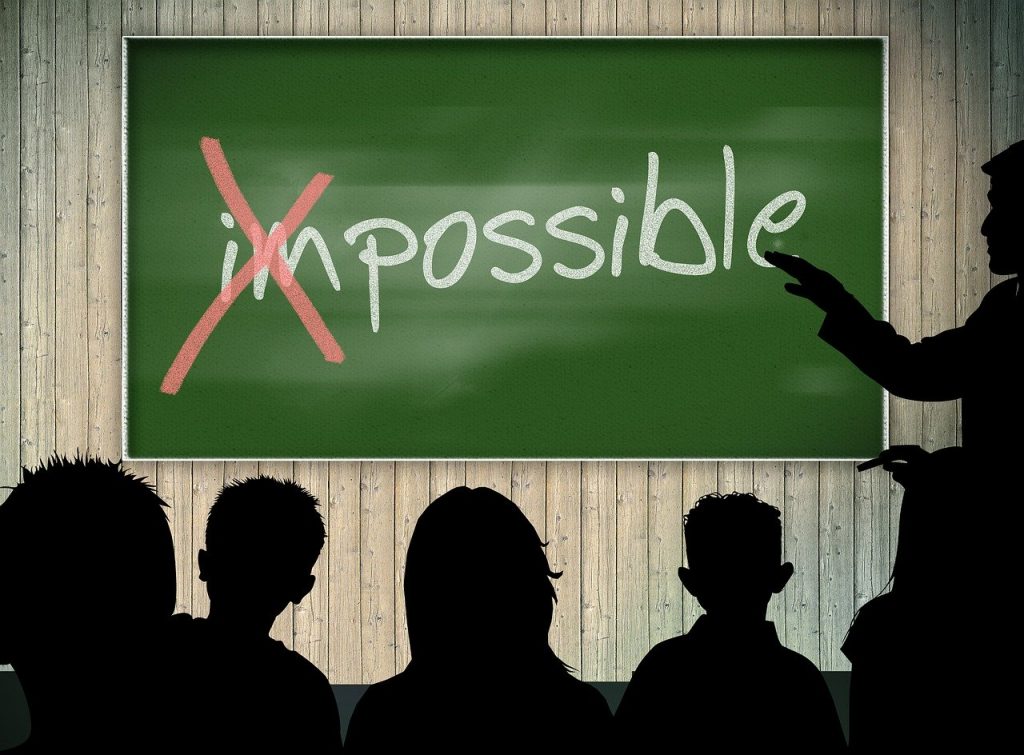 RETHINKING HOW WE DO BUSINESS AND WHY…
A New Teacher-Parent Partnership
by Dr. Pamela A. Herkner-Chasse
As we are all so very much aware, the education of our kids is changing rapidly, as if it wasn't already, right? But now with the "Stay at Home" orders due to the COVID19 virus, not only are educators being asked to change the process by implementing online/digital learning but parents are also being asked to teach. Both roles are changing drastically which in the end could result in huge gains for kids thanks to the unique partnership that it will cause to make education powerful and effective for children.
Research shows, before this COVID19 that parent involvement in a child's education made a huge difference in student achievement. Research is well documented to show a positive connection between parent involvement and student achievement. Also, when schools and teachers work to involve parents the results are once again an increase in student achievement. Education.stateuniversity.com, Steven B. Sheldon, 2020.
We all know the difference that an effective teacher in the classroom makes too! A student that has an outstanding teacher for one year will remain ahead of his/her peers for at least the next few years. Research indicates that effective teachers is the most important factor contributing to student achievement. (Educational Leadership, Vol. 60. No.#8, May 2003, pp. 48-52.)
Finally, a focus on social-emotional learning using trauma informed strategies by all staff together with parents and the community experts was the direction schools were headed due to understanding how the brain learns, and the need for educators to support the "whole child". Knowing if children are living in a world of stress, anxiety and trauma, and do not know how to self-regulate, it doesn't matter how effective a teacher or involved the parents, they won't learn. .
Therefore, if we will take a moment, breathe, and reflect on these above components that schools were searching to put into place prior to the COVID19. In my opinion, the components are here in place now, and ready to be implemented, just slightly different than we may have thought. Yet if we take this opportunity to change our lens and perspective, the end result may be better than imagined.
Today, teachers are having to change their roles to curriculum designers, instructional strategies and technique planners, and the facilitators and guides of the lessons through online and digital sources. They will use their expertise to ensure students continue to receive the best education has to offer but from a distance. Now, the hands-on teachers are the parents, grandparents and older brothers and sisters who are in the homes with the children who are doing the learning. In my opinion, parents are Co-teaching with their child's teacher. Together, Teacher and Parent, must partner in a whole new way, if we want kids to move forward in their studies this year.
A different type of parent involvement is needed. It is a new form of parent involvement in
education being formed. One that is asking parents to take on a role that they did not go to school to be trained and certified in doing. Therefore, educators are going to spend a great deal of time, nurturing their relationships with parents, building trust, mutual respect, communicating, listening actively and working collaboratively at a much deeper level. Again, a new role which will require support, professional development and training in adult learning. To achieve this new partnership and create a Co-Teaching model will be challenging, stressful, and frustrating at times. That will put the social-emotional learning at the forefront of the educational process. More than ever the need to build relationships, make connections, empathize, express feelings, understand emotions, and self-regulate will be needed by the adults first. But as they both nurture the SEL in each other, it creates a role model for the kids and creates a full circle. (Teacher to Parent to Child to Teacher) In the end, ALL will benefit from this process becoming stronger socially, emotionally, mentally and physically.
The result of this new Parent-Teacher or Home-School relationship can be dramatic and powerful. Not saying it will be easy or without challenges but if we as educators make that the focus right now, the impact will be empowering and long-lasting. Just imagine, a child receiving true one-on-one, individualized, hands-on daily assistance. Instruction designed to specifically meet each child's style of learning, pace, and interests. A focus on 21st Century skills of collaboration, communication, critical thinking and creativity modeled by the two most important educators in a child's life, parent and teacher. The use of online and digital education tools along with the hands-on strategies at home that integrate both technology with project-based inquiry style learning. The result children acquire the skills needed for "how to learn" and "how to access their resources" using real-life situations preparing them for the future.
FINALLY, Educators, your job is not an easy one. You must take care of YOU, your FAMILY, and STUDENTS then to suggest PARENTS too? But reflect upon the power of this path of parent involvement. Then re-prioritize, not the part about taking care of YOU and your FAMILY but the "HOW" and "WHY" of your daily lesson plans from now through June. Spend time connecting with the parents. Communicate specifically to parents about "How to" when assigning students' tasks. Provide parents with online videos, books, cheat sheets, emails and phone calls to explain. Teach the parents. (Use some of your current volunteer strategies. Build Parent Leaders for example. When you have trained one parent, ask that parent to be your lead in supporting other parents in learning a skill.) Bottom-line, the time given towards your parent relationships and helping them be a Co-Teacher with you will result in students succeeding!